Cheerfulness and tranquility
Our largest room, La Vie En Rose, exudes a cheerful and enchanting atmosphere. It can sleep up to 3 people and a cot can easily be added. Ideal for a family, a small group, friends, or a couple.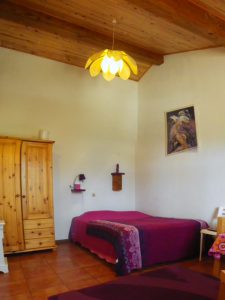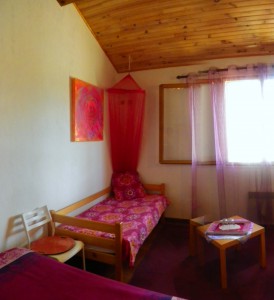 The view from the window is the beautiful garden right through the branches of a large oak tree. In clear weather you can also see the mountains shining in the sun. Enjoy a siesta while listening to the soft sounds of the wind and the fountain, soothing your mind.
Other rooms:
Take an option
Minimum number of nights:
2 in low season,
3 in mid-season,
4 in high season.
Note: Only green dates are available!
First click on the arrival day, then click on the departure day.
Difficulties? Contact us